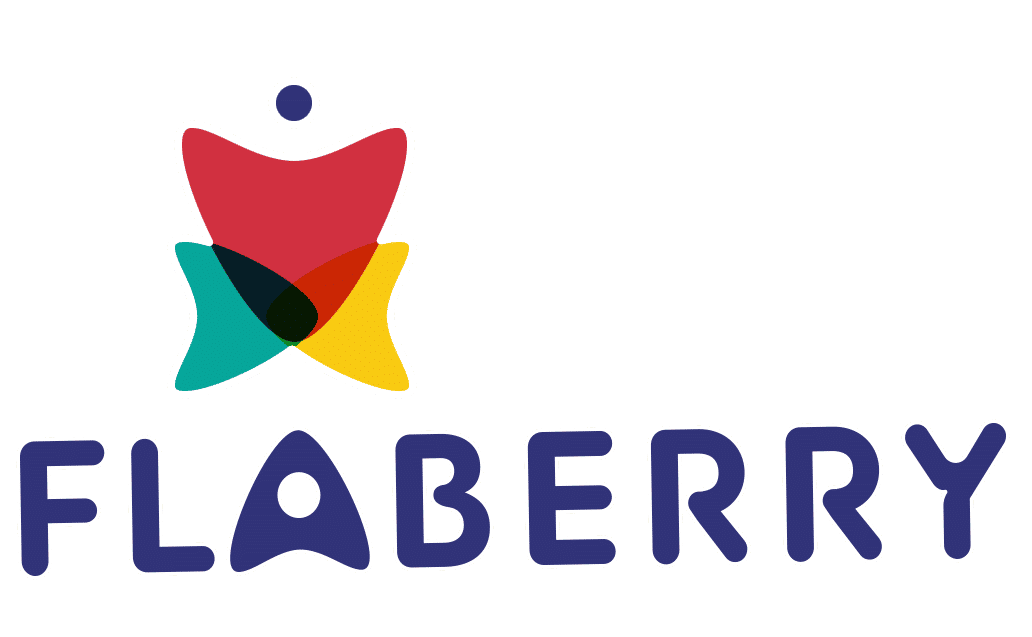 Delivery of Flowers in Pune
Pune is called the 'Queen of the Deccan' which is greatly impacted by Britishers. Earlier it was ruled by the Peshwa dynasty, whose traces can still be seen in their culture and people. A land which gave us lots of warriors. It is one of the cleanest cities having a plethora of greenery all around. Here, you will get an ample variety of great cuisines and food, which is relished by all the people of the world. This city has many points of interests like Agha Khan Palace, Shaniwar Wada, Parvati Hill Temple and many more Due to the presence of MNCs, this city observes a great footfall from entire India. So if someone is residing there or planning to relocate, then he must be aware of the ambiance of this beautiful city.
It does not matter how far we are from our family members, the mutual love, care and respect will always bind us with them forever. In all festivals and family occasions, we never fail to miss them. And we make them our presence feel by sending flowers to our loved ones. That's why Flaberry came into limelight and helping people to stay connected with their loved ones, where you can enjoy exotic variety of ravishing flowers by just sitting in your comfort zone.
Carrying The Essence Of Tiny Blooms To Pune
The people of this city remained so engrossed in their work that they sometimes forget the important occasions like anniversaries or birthdays of their family members. And by the end of the day, you get to know about this, and left with no option. Your loved ones need your special attention and you can do it effectively without putting much burden on your pockets. Gifting flowers is the safest option because it will also carry your emotions directly to the heart of the receiver. So in order to cope up such a situation and make your work easy, Flaberry an online platform of the floral collection come up to bring off your wafting fragrant flower needs.
Dazzle Up Your Occasion In Pune With Attractive Flowers
There is no dearth of occasions in India, Gifting flowers on several occasions is an age-old tradition which will never go out of fashion. You don't need them in huge quantities to leave a long-lasting impression, as a few of them will do great wonders and create lovely memories. From festivals to family occasions, we decorate our houses with these lovely blooms. Flaberry is a place where you will get a wide range of flowers like roses, carnations, lilies, gerberas, tulips, daisies, peonies and many more.
Place Order Of Ravishing Flowers Anywhere And Anytime In Pune
Sometimes it also happens when you plan to dine out with your family members, but all your plans go into vain due to last-minute important work. Well, in that case, you place an order of flowers with us for midnight delivery of lovely blooms.
Before sending you the lovely blossoms, all our flowers undergo quality checks and analyses and we give hand-picked flowers that have the highest pigment rate, awesome aroma, and delicate texture. We have flowers for everyone's budget and needs.
We have many varieties of flowers and you can filter your search list on the basis of your budget and choices. Flowers are the universal messenger of love, emotions, affection, and feelings. With us, you will not face any kind of problem like damaging of a flower bouquet or getting stale flowers or flowers losing its essence.
Send Birthday Flowers To Your Loved Ones In Pune
Birthdays are the most awaited occasions for everyone, no matter what your age is, everyone wants to be pampered and loved by their near and dear ones. We get a lot of attention on this particular day; they are the occasions where we get the chance to relive every moment and commemorate the year well-lived. With an order of mixtures, you can make your loved ones the most special.
Chocolate Bouquets in Pune
This time try something new and gift your loved ones a lovely and tempting bouquet of chocolates.
Each color of orchid describe different meanings
White Orchids
White color orchids signify purity, and stands for beauty, innocence, and elegance.
Red Orchids
Red orchids depict the emotion of passion and desire. They also signify strength and courage.
Pink Orchids
Pink orchids give the notion of grace, joy, happiness, and innocence. They also signify pure affection, love, and courtship.
Purple orchids
Purple orchids showcase the feelings of respect, dignity, and royalty. Purple-color orchid represents nobility, luxury, power, and ambition.
Blue Orchids
Blue orchids symbolize rarity, depth, and stability.
Yellow Orchids
Yellow orchids represent new beginnings and friendships.
Green Orchids
Green orchids signify good fortune and blessings.
Carnations
Carnations have an enticing look that catches everyone's attention. They don't require pairing up with other flowers, as these mesmerizing blooms has the potential to steal the show all alone. You will get plenty of color options in it like from soft pastels to super flashy colors. You can pick up any color flower for it like passionate red, sunshine yellow, elegant white and soft pink. You can also put them in a vase, and it will give your room a luxurious look. Flowers have the lot of potential to charm you.
Q- Can I send flowers to my sister in Pune on the occasion of Bhai Dooj?
Of course, that is why Flaberry is available in Pune, to make your loved one's every moment special and delectable.
Q- What varieties of flowers are available with you in Pune?
We have more than 40 varieties of flowers, from rose, gerbera, tulips to carnations, lilies, orchids, hydrangeas and lots more are available with us.
Q- Will my ordered flower bouquet remain in the same shape, the way it was at the time of packaging in Pune?
Yes, the bouquet will remain the same as we use the best quality of packaging material for each and every bouquet.
Q- Can I expect the midnight delivery of flowers in Pune, if I place the order by 9PM?
Yes, we will deliver the midnight flowers to you, if you will place your order before 3 hours of delivery.
Q- Will you deliver the bouquet in Pune on a specific time?
Our standard timing slots are 10 AM TO 10 PM and we also cater special delivery timings as well like early morning delivery services from 6 AM TO 8 AM and midnight delivery services from 11 PM TO 1 AM. So, make sure that your delivery timings should be lie in between.
Q- Do you cover up the outskirts locations of Pune as well?
Yes, we cover up many outskirts locations of Pune like Hinjewadi, Koregaon Park, Kothroad and many more.
Q- What locations do you cover up in Pune?
Locations like Kalyani Nagar, Kharadi, Baner, Aundh and Parvati and many other we cover up in Pune.
Q- Apart from flowers, what other products you sell in Pune?
Apart from flowers, you will get an enormous variety of cakes, chocolates and indoor plants. You can also buy chocolate bouquet from us.
Q- Do I have to pre-book the order for specific dates in Pune?
Yes, you can pre-book the order for specific dates or you can apply 3 hours before the delivery timing.
Q- Can you give me some suggestions as to which flowers will go with the anniversary in Pune?
Yes, you can opt for orchids, roses or carnations, as they go really well with all the occasions. And if you want to go with the specifications, then you can go according to the anniversary year. Like if you want to give flowers to your loved ones on their first year anniversary, then you can go with carnations, for 2nd year you can opt for cosmos, sunflowers will be suitable for 3rd year, germanium is for 4th year anniversary, daisies will go for 5th year, daffodils is best suitable for completion of decade years in nuptial bond, roses are best suitable for 15th year anniversary, aster for 20th year, Iris for 25th year anniversary, lilies for 30th year and gladiolas and yellow flowers and violets are for 40th year and 50th year respectively.
Q-Which flowers are best suitable for gifting on birthdays in Pune?
For gifting flowers on birthday you can go for carnations, lilies, roses, daisies and poms and other seasonal flowers.
Q- Do you also provide your delivery services on national holidays in Pune?
Yes. Our hard-working and dedicated team work 24x7, 365 days to deliver you the best quality of flowers.
Q- What is the payment mode here in Pune?
We accept all kinds of payment options like a credit card, debit card, Paypal, Paytm, Rupay, Mobikwik, cash on delivery and many more.
Q- Can I place combo orders like chocolate, cake, and flower or flower and cake to you in Pune?
Yes, we also take combo orders. You can also customize your combos as per your choice.
Q- What is the guarantee of receiving fresh flowers and cakes from your side in Pune?
The flowers and cake, which we will deliver to you, always remain fresh and fragrant even at early morning delivery. All our products go through thorough quality check and analyses before reaching your place.
| | | |
| --- | --- | --- |
| Flowers for | Flower Varieties | Delivery Options |
| Birthdays, Anniversaries, Love | Roses, Carnations | Same day Delivery |
| Father, Mother, Sister, Daughter | Gerbera, Lilies | Early morning Delivery |
| Friends,teachers etc | Hydrangeas, Daisies | Midnight Delivery in Pune |
Can I send a customized message along with a flower bouquet?
Yes, definitely you can send the message along with the flower bouquet.
Do you provide any kind of special discounts and offers while buying the product?
Yes, we have special offers and discounts for our customers.