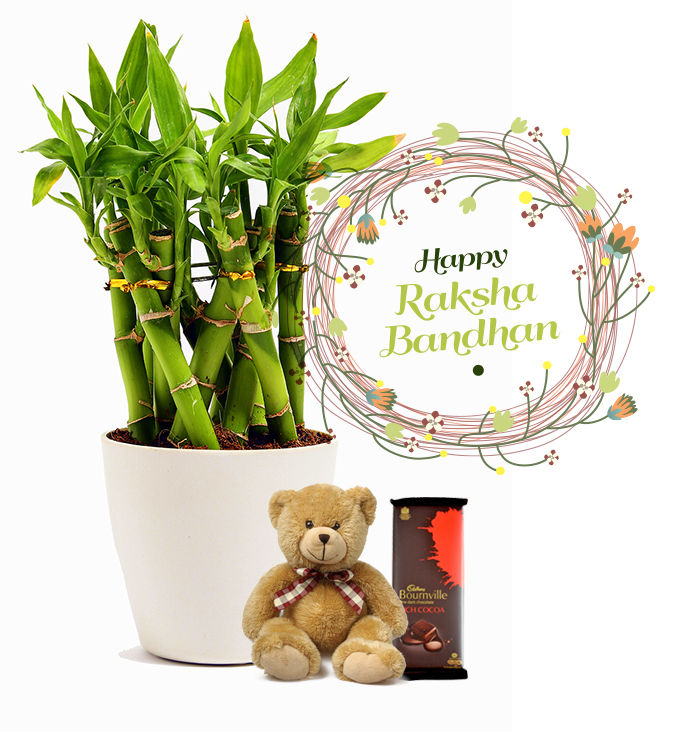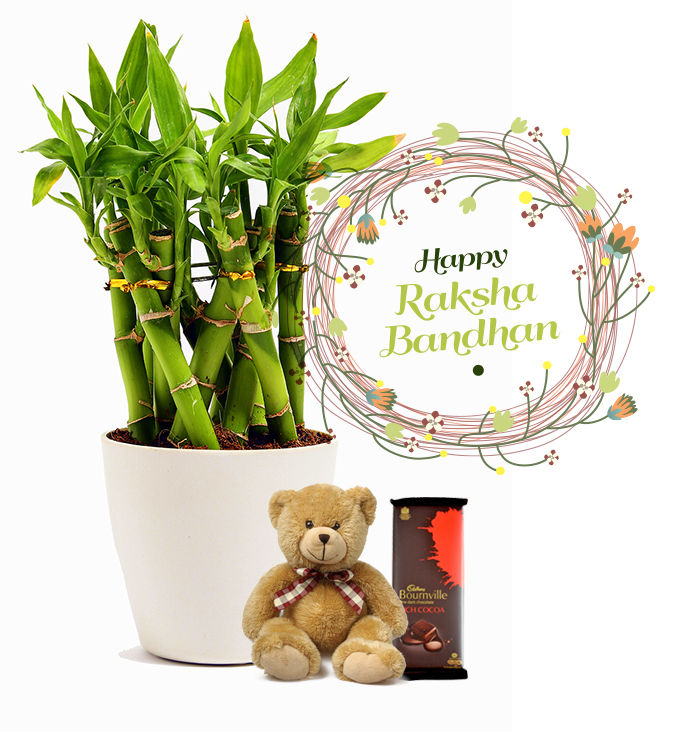 Raksha Bandhan Gift Lucky Bamboo Cage Combo
The Raksha Bandhan Special Bamboo Cage Combo comes with Feng Shui approved 2 layered stalks in an intricate yet sturdy cage- structured pot along with a 6 inch Teddy bear and a Cadbury Bournville- 80 grams. The Product will be reaching the comfort of your home within 3-4 days. In case if you need early delivery please get in touch with our customer support.
Raksha Bandhan Gift Lucky Bamboo Cage Combo
Raksha Bandhan is the celebration of an inseparable bond shared by a brother and a sister. Every year, on this day, a sister ties a special kind of thread to her brother to express her love. In return, the brother vows to protect her forever, strengthen that bonding with the perfect gifting option like the Raksha Bandhan Gift Bamboo Cage Combo comes with intricate yet sturdy pot, carefully designed for its aesthetics, an adorable teddy bear to cuddle with , a Cadbury Bournville to treat your Taste-buds and most importantly the Feng Shui approved 2 layered stalk all delivered to the comforts of your home. The bamboo with its serene looks and graceful greens will ward of any negative energies around the house and make sure to control all negative thoughts and vibrations that could enter anyone'shead, with the cage structure the bamboo's growth upward is maintained and so is the pristine plant as we use polystyrene bags to keep it in place, thus leaving you clear to celebrate this auspicious occasion.The two stalks represent love, which is one of the many emotions in Raksha Bandhan.Bamboos are also low maintenance and that's why it's one of the most gifted items worldwide and as they say, you can't argue with a fan favourite.
Items Included
cage bamboo small, lucky bamboo cage with ceramic pot, bournville chocolate (65 gms), rakhi,
Part Of
The plant Collection
FREE DELIVERY, HAPPINESS GUARANTEED
Each Item comes with a complimentary message card and item can be delivered at midnight
We're Making Headlines
"We love the flowers"
"Best Flower Shop
"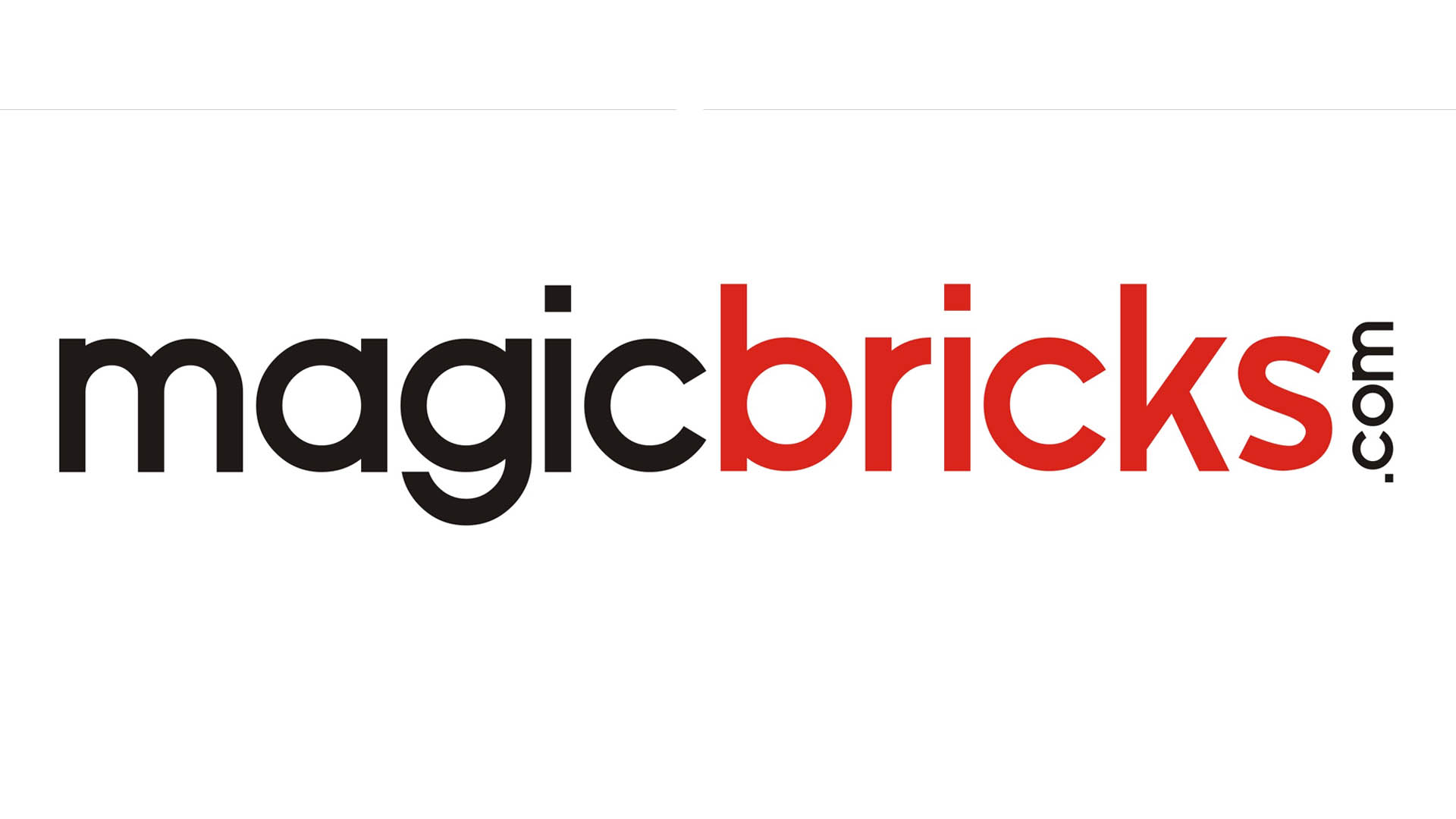 Our employees just love it